Biography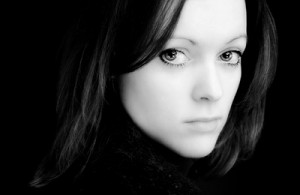 I was born in Tameside, Greater Manchester.  According to my parents, I learned to walk fairly late compared to other children, however I learned to talk very early. By the time I was 2 years old I was having conversations with people. My parents knew that I was musical and creative somehow, and I would always be moving to music in time whenever my parents switched on the radio or put an LP or cassette on.
Before the 'Cello appeared in my life I studied Gymnastics, Karate, learned to do Calligraphy, and was always keen on Art, Maths, and hearing Music. One day in primary school (Mossley) a male choir conductor visited us, telling us all in assembly that if you enjoy singing we had the opportunity to join his group for a one-off concert. So I plucked up the courage to tell him in-person after assembly that I was interested in joining. I must have been roughly 6 years old. I remember singing in the concert, and being in our local hall with a huge audience in front of us, and a group of musicians accompanying us.
When I was 8 years old, my grandmother noticed an advert in a local newspaper regarding the Tameside Music Centre and Music Service recruiting new students, so she informed my parents. I remember attending the Music Centre's open-day at a local grammar school. The grammar school was being used for the open-day to display instruments kids like me could try out, and to also introduce some of the teaching staff. I was instantly in my element with all these instruments around me. I completely lit up. I joined the queue for a miniature guitar lesson, with many parents and other kids around me watching. I tried out the flute, the trumpet, the violin and the cello. Nobody actually gave me a violin or cello lesson, but I remember I was particularly drawn to the string instruments more. Mrs. West, one of the Strings teachers and ensemble conductors, after seeing me observing many different instruments, began saying, "You again", and then a bit later, "You again!" She eventually said to my parents, "She's trying out almost everything!" My parents were laughing and I was shyly smiling. So I chose the 'Cello, my parents filled in the relevant forms, I had my ninth birthday, the Summer holidays passed, and then in mid-September I attended my first Cello lesson with two other children at the Music Centre. I remember the half-size 'Cello waiting for me in the room (with the number "2001" on the bottom of it), and it was mine to borrow until I grew out of it.
Tameside Music Centre provided me with a weekly 15-minute lesson with two other children. Fifteen minutes didn't feel like a very short time to the little girl I was back then, but I soon needed longer one-to-one lessons because of the constant practise I was doing. I was self-motivated and would happily shut myself in a room and practise plenty. Even at this young age it didn't appear to bother me that I was spending much of my personal time away from other children. I became very keen to share music – I asked the teacher, in my second primary school who ran the choir, if I could play the main tune of a Christmas song in our church concert before the choir began singing. The teacher welcomed my idea, and I had already learned this tune by ear and found the notes on my 'Cello. This was my first solo appearance three months after starting 'Cello lessons, and playing this melody while facing a church full of people gave me a buzzing feeling. Within a few months I joined the Elementary Strings Ensemble at Tameside Music Centre, and a short time later, was moved up into the Junior Orchestra. Roughly a year later I was moved up into the Intermediate String Orchestra, and by 11 years old I was moved into Tameside's Youth Orchestra. All of the concerts I played in with these ensembles gave me important experience, which I needed.
When I began secondary school at 11, my parents found me a teacher for private lessons, and although my passion for the 'Cello continued, I began finding it hard to practise enough because I was slow with most of my academic homework. I was quick at Music, Maths and Art homework, but slow with everything else. I began really struggling because the 'Cello was clearly on a back-seat suddenly, and I was having to put school homework first. At one point this became almost heart-breaking. In July 1995 I attended Chethams School of Music for a late audition, several months after the actual audition period. The school had one place left, and they gave it to me. I felt rescued, because suddenly (and unexpectedly) I was heading to a school where all the students were like me, i.e. musicians. I began at Chethams in September 1995. I went from one extreme to another, and was so relieved that I could practise the 'Cello regularly again. At Chethams we were required to study the Piano as a second instrument, which I knew was a good idea towards encouraging students to become more musically aware and creating future opportunities. While gaining more experience as a performer at Chethams, I also received a lot of tuition in the Alexander Technique. Learning more regarding the Alexander Technique helped me to use my body in a more thoughtful and efficient way overall, as well as with instrumental playing.
I finished at Chethams in the Summer 1999, and then spent the following academic year living at home, taking private lessons with Anna Shuttleworth, and arranging recitals for myself in different parts of England. A year later I began studying at Trinity Laban Conservatoire, London, and it was at this college that I was introduced to Kodaly Musicianship (Solfege). This subject had the biggest impact on me and my development as a musician, while at Trinity Laban, and it resulted in improvements in the entire compass of my instrumental playing. Two years later I attended the Royal Northern College of Music from which I graduated in 2004. While at the RNCM, aside of my progress on the 'Cello, it was the Chamber Music, String Pedagogy, and the amount I learned from my academic lecturers that were most beneficial.
From September 2004 I took a second year out, and worked towards postgraduate study auditions in New York City and San Francisco. In the Autumn of 2005 began studying at the San Francisco Conservatory of Music. When I started at SFCM I was amazed at what was on offer to students – free tickets to see the San Francisco Symphony Orchestra perform plus guest orchestras, the "Music to Go" program (performing for the community and at special services and getting paid), the Community Music program, and the Conservatory in the Schools program (teaching your instrument in a school and getting paid). So I had interviews/auditions for all three programs and was accepted. Alongside my Masters Degree studies, taking part in these gave me great experience, and enabled me to develop my skills in teaching, communicating, performing and organising. I also arranged specific songs/pieces for string quartet and string trio at the request of several customers, and performed these at their special services. While at SFCM I received training in Teaching Skills and Dalcroze Eurhythmics, and both these, as with the Kodaly training I received at Trinity Laban, have enabled my own teaching style to expand and grow.  
During my time in San Francisco, I was a member of the San Francisco Academy Orchestra, performing alongside players of the San Francisco Symphony Orchestra. Living in San Francisco was a different and wonderful experience, and as a city it clearly had lots to offer. There was never a dull moment while I was living in SF.
As well as my places of education, I have also attended residential music/training courses during some of the holidays. These were Lake District Summer Music, Beauchamp House Courses (Gloucester and Belgium), Mid-America Chamber Music Institute (Ohio), Emmanuel Hurwitz Chamber Music Course (Andover), Cello Gathering (York, Huddersfield, and West Sussex), Cadenza Summer Course (Kent), the Bowdoin International Music Festival (Maine, USA), and teacher training in Colourstrings (Surrey). I was awarded a Fellowship at the Bowdoin Festival for my second Summer of attendance (2005) and had the opportunity to teach several students of my studio teacher, Peter Howard.  
In September 2008 I returned to England from the USA and continued working professionally: I began teaching privately, and taught 'Cello, Music Theory, Piano and Chamber Music at the Music Academy (Sheffield) for over 5 years from October 2008. I also taught for local music services for a short time. From the Autumn 2012, I began teaching undergraduate students in 'Cello for the University of Liverpool, and postgraduate students a bit later on. In 2012 and 2015 I took teacher training in Colourstrings and gained three certificates. In the Autumn 2014, I visited the East Helsinki Music Institute, Finland, to observe Colourstrings teaching, classes and performances.  At present, I am creating music for children to listen to: from the beginning of lockdown in 2020 I came up with the idea of composing music for children. I have completed 18 compositions, and in the middle of writing one more (number 19) because I came up with an extra idea. The stage I'm at now is to gradually record my compositions – these are mostly for Piano, with several being for Cello and Piano. I continue to teach students on Strings and Piano, and perform on unaccompanied 'Cello and in ensembles. Other interests I pursue in my spare time are travelling, practising Qigong, playing Chess, outdoor walking, and badminton. 
Copyright © Melanie Jones, cellist, www.cellointhepark.com 2023