Biography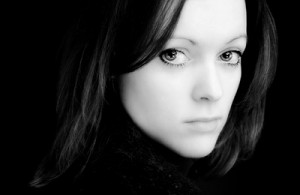 Melanie was born in Greater Manchester and began the Cello at Tameside Music Centre. From 1995 to 1999 she was a pupil at Chethams School of Music, and after graduating from Chethams took private lessons with Anna Shuttleworth (a former pupil of Casals) for a year. During that year she gave recitals at venues in many parts of England.
From 2000 to 2002 Melanie attended Trinity Laban Conservatoire in London and later on in 2004 graduated with an Honours Degree from the Royal Northern College of Music. While at the RNCM Melanie took lessons with Nicholas Jones and also took some Baroque lessons with Richard Tunnicliffe. In 2005 she went to California (USA) to begin further studies with Jean-Michel Fonteneau at the San Francisco Conservatory and in 2007 graduated with a Master's Degree.
Melanie has performed consistently as a soloist, chamber musician and orchestral player since starting the Cello. She is a versatile musician and enjoys performing repertoire from the Baroque to the Contemporary.
Cellists she performed to while a student are Ralph Kirshbaum, Steven Doane, Alexander Baillie, Tsuyoshi Tsutsumi (USA), Lowri Blake, Johannes Goritski, Peter Howard (USA), Andre Emilianoff (USA) and Raphael Wallfisch. Festivals she took part in during her student years are Lake District Summer Music, the Mid-America Chamber Music Institute (Ohio), the Clans Cello School, Emanuel Hurwitz Chamber Course, the International Institute of Music (Germany), Haydn Fest' (Royal Northern College of Music), Chamber Music with Sergei Fatkouline (France) and the Bowdoin International Music Festival (Maine, USA).
Awards and Scholarships Melanie has received include those from the Ann Driver Trust, the Emanuel Hurwitz Chamber Music Trust, the Ida Carroll Scholarship Fund (Chethams), Bein and Fushi (USA), the Bowdoin International Festival, 2004 and 2005 (USA) and the San Francisco Conservatory of Music.
From 2005 to 2008 Melanie was a member of the San Francisco Academy Orchestra alongside here studies and employment at the SF Conservatory. The SFAO is a unique performing ensemble conducted by Andrei Gorbatenko which brings together Conservatory students/alumni and members of the San Francisco Symphony. Melanie sat both principal and assistant principal for several SFAO concerts. Venues in SF at which the SFAO performed during her time were the Herbst Theatre, the Fort Mason Centre, Old First Church, the Calvary Presbytarian Church and Palace of the Legion of Honor. During her three-year stay in California Melanie also taught and performed for California State University, East Bay in 2007 and 2008 where she was principal cellist.
Melanie is interested in performing a variety of repertoire from Baroque to Contemporary. In 2010 she performed Pieces of Memory at Blackburn Cathedral written and dedicated to her by Robin Kiel, MBE, FRSA. She gave a further performance of the five-movement work at Sheffield Cathedral and recently at St. Olave's Church in London. In the Summer 2012 a second Contemporary work was written for her by Martin Thistleton, AMusD, MMus, BA Hons, DipRSL. The work received its first performance in the Autumn 2013 and will be recorded sometime this year. In the Winter 2013 Robin Kiel dedicated a second work to Melanie for Solo 'Cello called "Sonatina, the Garden of Delights", and this was performed by Melanie at the Buxton Fringe Festival.
In 2010 she collaborated with Buzz Hawkins recording his composition for Cello towards the album, "You know who you are", which is available to buy and is featured on iTunes.
In addition to the Performance side of her career, Melanie is a very keen educator. Her teaching experience first began in 1997 when she was sixteen after assisting Miss Anna Shuttleworth twice at the Clans Cello School, UK. From that point her interests in educating continued to grow and following completion of studies at Chethams, she visited schools in Cheshire, Worcester and London to give presentations during 1999/2000. Since then she has given many further performances in schools, both in the UK and USA, to introduce children to the 'Cello and Classical Music.
In her undergraduate and graduate years she studied a substantial amount of varied Pedagogy alongside her performance commitments. These were Kodaly Musicianship/Solfege, String Pedagogy, Teaching Skills, Alexander Technique and Dalcroze Eurhythmics. The Alexander Technique, Dalcroze and Kodaly Methods in particular strengthened her own playing, gave her the chance to connect more deeply with the repertoire she was playing, and had a strong influence on her style of teaching.
Prior to beginning at the San Francisco Conservatory, Melanie taught at the Bowdoin International Music Festival in Maine, USA. There she was awarded a fellowship in 2005 to be Performing Associate to Mr. Peter Howard (former Principal, St. Paul Chamber Orchestra) and gave lessons to specific students in Mr. Howard's class.
During her time in the USA Melanie was employed by the San Francisco Conservatory to teach for the "Conservatory in the Schools Program". For three consecutive years she taught at the Presidio Middle School where she gave private lessons, coached cello sectionals and chamber groups, arranged music for cello ensemble, performed with and to students and prepared students for festivals and competitions off-site. In 2006 she taught for the Palo Alto Chamber Orchestra's Summer Chamber Music Camp and was a Preliminary Phase Judge for the Pacific Musical Society in 2008 shortly before retuning to the UK.
She returned to the UK in early September 2008 and the following month began teaching at the Sheffield Music Academy until 2013. In 2012 she began teaching 'Cello at the University of Liverpool. She also teaches Cello, Piano, Violin, Solfege and Dalcroze privately. From 2008 to March 2019 she taught in Mossley, Greater Manchester, and is currently in Tain, Scottish Highlands. She teaches privately in-person and online. Melanie continues to teach students who are in/near Mossley using Skype. As well as teaching and performing, Melanie has arranged a lot of music for Unaccompanied 'Cello, Cello ensembles, Piano & 'Cello, and Solo Piano. Since 2018 Melanie has been composing in addition to performing, teaching and arranging, and is currently focusing on writing music for children. Her compositions are for Solo Piano, Cello & Piano, and Cello ensembles. She has so far written seventeen pieces for children, and these are now being recorded.